Stomatology

Dental Implants

Dental Hygiene

Dental Lab

Emergency
SMART DENTAL
We offer state of the art dental treatment procedures using the quality materials and advanced technologies. We place emphasis on quality and painless treatment in the pleasant atmosphere of our dental clinic. Smart Dental Clinic – all dental services under one roof.
Submit the form and we will contact you.
SUBMIT THE FORM AND WE WILL CONTACT YOU
THE HIGHEST RATED DENTAL CLINIC IN SLOVAKIA
More than 110 patients rate us 5
★★★★★
In addition to being an expert, Dr. Tulenko also has a very considerate and accommodating approach to patients. The nurses are also very nice and professional, together with the doctor they form an excellent team...
Dentists who are not only true professionals, but also very nice and empathetic. The staff of the clinic is up to standard and very friendly. They are interested in every patient's need. The environment is beautiful.
Thank you for your quick booking and help with dental treatment, even at this time of coronavirus. The whole family was satisfied. You are number one, definitely recommend.
I am very satisfied with Dr. Tulenko and with my sister Miska - human approach, painless treatment, I even lost my fear of the dentist. I highly recommend 😁
We thank Dr. M. Tulenko for the perfect treatment. He repaired our 13-year-old son's front upper broken tooth so beautifully that it is invisible that it is modeled. Also for the nice approach ...
I have not met such friendly staff from the reception to the nurse and the doctors in my life. My fear of injections was overcome today and when I say that, no one really has to worry ...
Smart Dental Clinic is a place that characterizes professional, expert and at the same time human approach to patients. Thanks to the staff of this clinic - always from helpful and very nice receptionists to experienced and pleasant doctors ...
Right after the first meeting with MUDr. Gabajova I understood why. It is a clinic with highly modern equipment, where they will explain and justify everything in detail for you...
IN THE FIELD OF GENERAL STOMATOLOGY, DENTOALVEOLAR SURGERY, IMPLANTOLOGY AND DENTAL HYGIENE
Free Consultation of Dental iImplants
The offer is limited and applies to the consultation of the application of dental implants with our specialists at the dental clinic Smart Dental Bratislava and Poprad. The offer is valid until further notice.
Use the offer
Free Entrance Examination
The offer is limited and applies to registration, diagnosis, examination and treatment plan only at the dental clinic Smart Dental Bratislava. Does not apply to X-rays. The offer is valid until further notice.
Use the offer
WE PROMOTE LONG-TERM COLLABORATION
SMART DENTAL CLINIC FOR 10+ YEARS
MUDr. Marián Tulenko
Dental surgeon
PP BA
MDDr. Dana Gabajová
Dentist
BA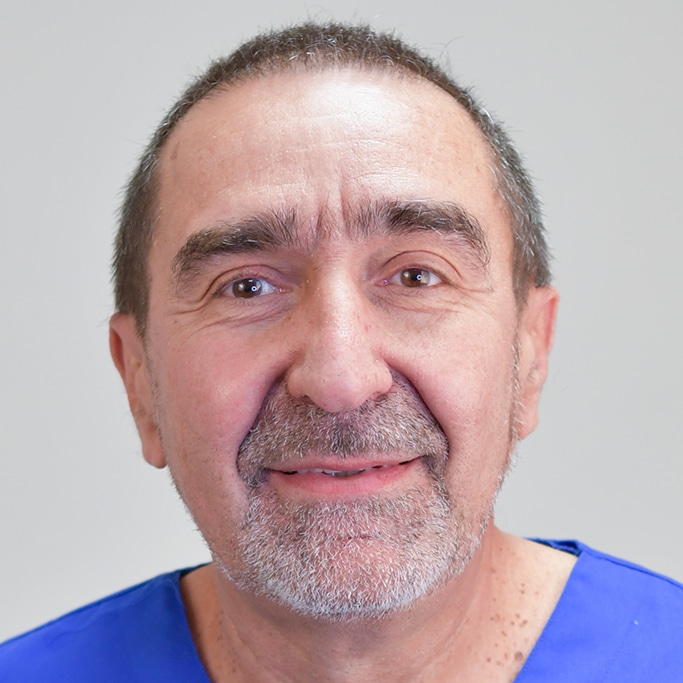 MUDr. Jaroslav Šalkovský
Anesthesiologist
BA
MDDr. Sarah
Audová
Dentist
BA
MDDr. Ing. Ján Tulenko
Dental surgeon
BA PP
MDDr. Frederik Orenčák
Dentist
BA
Tibor
Gyurkovics
Dental technician
BA
MDDr. Dana Gabajová
Dentist
BA
Reginová Zuzana, DiS.
Dental hygienist
BA
READ MORE ABOUT THE DENTAL CLINIC AND OUR SERVICES
Obsah článku: 1. What are dental implants? Zubné implantáty sa využívajú ako rokmi overený spôsob náhrady zuba, ktorý býva často laicky nazývaný ako "čap" alebo
Čítať viac »
Obsah článku: Diagnostics We know that a visit to a dentist is rather an unpleasant and necessary matter for many people, but at our clinic
Čítať viac »
Subscribe to our newsletter
When submitting the form, you agree with personal data processing for the purpose of receiving commercial and non-commercial e-mail messages.
Bratislava
Námestie hraničiarov 35
TELL ABOUT US TO YOUR FRIENDS